Experiential Packaging Design
PROJECT BRIEF
As co-founders of Butter Avenue, Calvin and Tina Su approached Arc & Co. Design Collective with the goal of developing a packaging system that addresses three objectives: the structure of the package should be able to accommodate the varied thickness of macarons, deliver enhanced value to the customer, and enhance their brand visibility.
As part of this process, we were also asked to assist with rebranding the company to coincide with the opening of their second store. Among the principal issues to be addressed was how the packaging would be constructed as using common off-the-rack packaging were inadequate to solve their product specific problems. With a target market of young, fashion-savvy females, we also sought to mimic the packaging and brand of a premium lifestyle fashion brand to keep them engaged throughout the entire brand experience.
𑁋
PBX SCORE™ (prior to project start):
FOCUSED IDENTITY: 50%
OBSERVABLE TOUCHPOINTS: 30%
USER ENGAGEMENT: 30%
REALIZED VALUE: 60%
DESIGN SOLUTION
It takes great precision and delicacy to make a perfect macaron, and that process inspired us greatly. The solution was a custom structural packaging design with protective outer walls that would avoid contact with the macarons and an adjustable insert that accommodates the varying thickness of the macarons.
The overall form resembles furoshiki - the traditional Japanese wrapping cloth - which has elevated the perceived value of the desserts being packaged. The form has also given the user cues to have a gentle and slow unboxing process, which heightened the preciousness of desserts that are made by hand. The packaging and branding were designed to reflect a premium fashion brand marketed to young fashion-conscious women. In recent years, Butter Avenue's new brand identity and packaging system have helped propel the bakeshop to become one of Toronto's top patisseries.
𑁋
SERVICES DELIVERED:
Re-Branding Strategy
Structural Packaging Engineering
Graphic Packaging Design
Packaging Production Management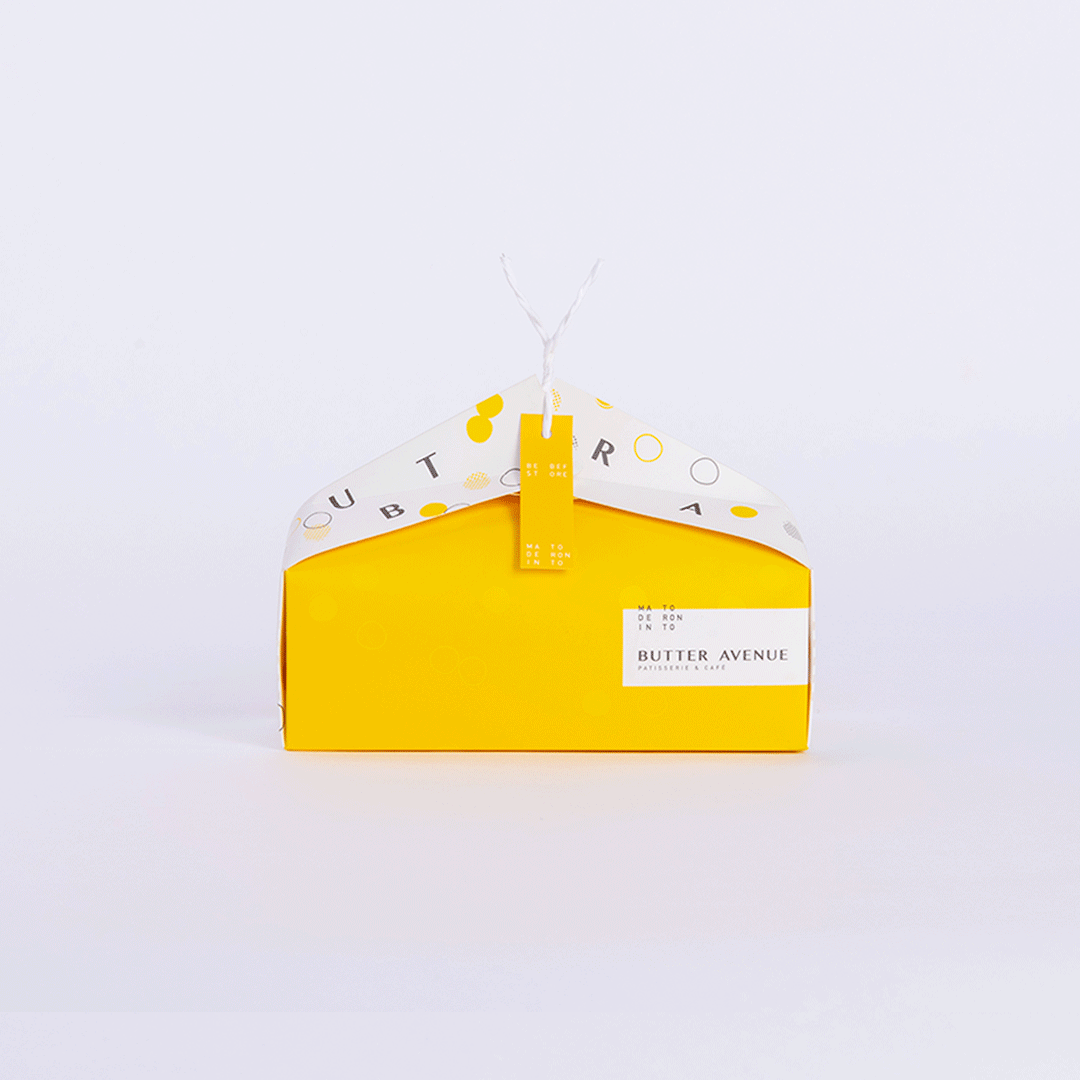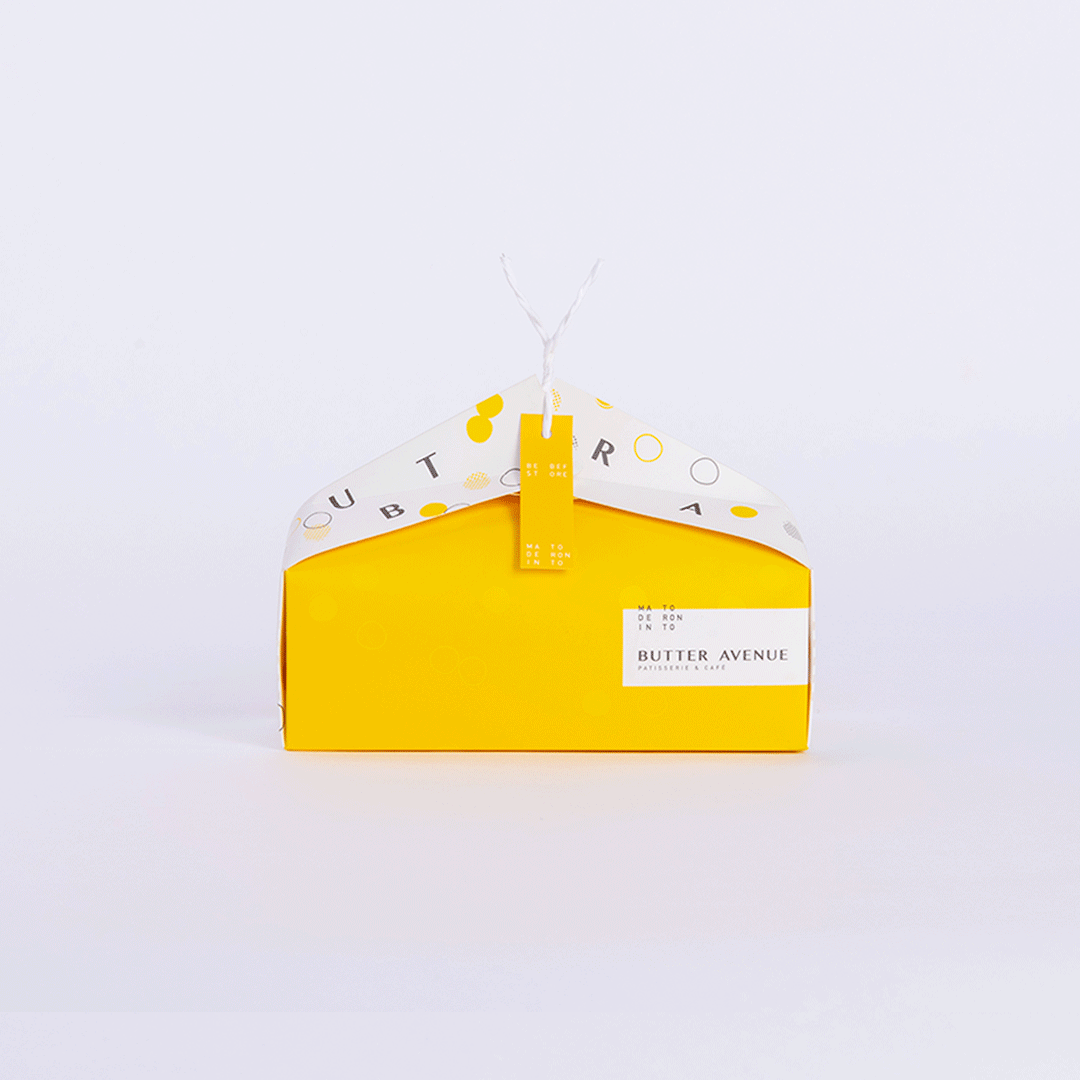 PACKAGING
SPECIFICATIONS
Listed below are the packaging specifications for the macaron paperboard take-out packaging.
DETAIL
Macaron take-out packaging detail showing flap-fin closure.
PROJECT
DURATION
2 Months (Strategy)
4 Months (Design)
2 Months (Production)
SKU
COUNT
2 SKUs (Initial)
2 SKUs (Promotional)
PRODUCTION
VOLUME
Approx. 200,000
units per SKU